TikTok has grown and grown over the last few months, in large part due to lockdown boredom and fear of missing out which led to 115 million downloads in March.
The content we see every day can vary and we can get everything from fashion to gossip and lifehacks and well as cooking and even dietary content. While, for the most part, TikTok is a lot of fun and a great way to pass the time, it can sometimes show you videos that are neither accurate nor safe.
You've probably come across videos in which people share 'what I eat in a day' or 'diet hacks' or 'low-calorie snacks'. These videos, which promote calorie restriction and even disordered eating have become a cause for concern for users and experts alike.
"I have noticed some serious patterns of undereating and poor dietary advice being given through these videos", explains student Sorcha Ní Chonghaile.
"I found them triggering at first. I have a tendency to compare my food habits to others and I know it's a terrible way to think but having had gone through it all it's an unavoidable train of thought… It worried me heavily how quickly the algorithm changed."
Andrea Eakin is studying a Masters in Sociology at Maynooth University. Eakin has taken up going to the gym since lockdown. She tried to replace the content that made her feel guilty with positive accounts. "I feel so uneasy when I see a 'what I eat in a day' TikTok".
Final Year Psychology student, Emma Feerick is well versed in the effect social media can have on a person's body image and self-esteem. As part of her thesis, the National College of Ireland student conducted a questionnaire to gauge how people felt about their bodies (using the Body Appreciation Scale). She then measured the level of "addiction" to Instagram they had. The result was that levels of body dissatisfaction were generally skewed negatively in correlation with the usage of Instagram.

What do the experts think?
Dieticians like Ciara Flood are already seeing first-hand the effect the constant image of the Instagram 'perfect body' has on users. Flood has a passion for helping chronic dieters and a background working in various Dublin hospitals. She now helps those in Eating Disorder recovery and shares positive and informative posts about intuitive eating on her Instagram account @ditchingdieting.
She explained to KISS that the diet culture that exists in Ireland has changed massively over the last decade. "I think we underestimate the fact that we carry around a little computer all the time. Before we would only log on every now and then. It's constant. It's literally in our hand all day." Photos posted during the early years of Facebook were posted as they were taken, without filters. Sadly, this is no longer the case. "You really don't know what's real and what's not."
The registered dietician believes that listening to your instincts is key. "The only person that knows your body is you. You should base your diet on what satisfies you. Everything in moderation." Flood suggests using the food pyramid for guidance but stresses that "there's room for all foods in your diet."
Her advice for teenagers growing up in 2020 is simple. "If you have things on your Instagram feed that make you feel bad, get rid of them. Make your Instagram a place of positivity."
Niamh Orbinski a certified intuitive eating counsellor and Non-Diet Nutritionist, has a similar message for readers.
"Stop beating yourself up! Most of what we see online is fictional… We could all eat the same, exercise the same and still not look the same as each other."
Orbinksi shares positive content, discussions about body image and the odd yoga pose on her @nutritionwithniamh Instagram account. Orbinski helps her clients to rebuild their relationship with food "through the lens of intuitive eating".
She explains that the pressure to be a certain body shape is a relatively new concept (historically speaking).
"The pressure to be thin has been growing since the early 1900's. Before that, being in a larger body was considered more attractive" Social media further amplified the idea that the 'perfect body' exists. "With the rise of social media, so has been the increased pressure to attain the thin ideal. We are all born into bodies of different shapes and sizes. This is normal. We wouldn't expect to fit a size 5 foot into a size 3 shoe so why do we do that with our bodies?"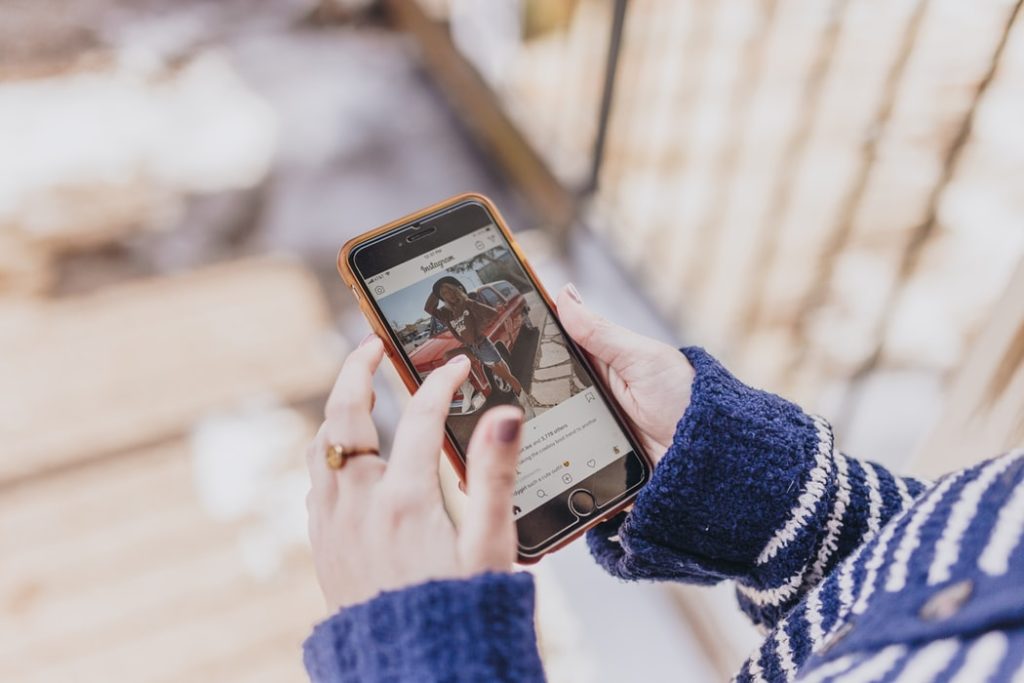 Support is still available, even in lockdown:
Bodywhys offers support for those affected by eating disorders. Barry Murphy, Communications Officer says the voluntary organisation has seen a 93% increase in the use of their online support groups during the period March – August 2020, in comparison to the previous year.
Murphy explains that "social media is a tool for self-expression" and can be a way for people to tell their stories. However once again, it is important to remember that social media is not always an accurate reflection of real life. Bodywhys have webinars planned for the month of November for parents that promote positive body image in children and young people who are recovering from an eating disorder as well as one targeted towards anyone with body image concerns.
The organisation's new body image site www.bodywhysbodyimage.ie went live on October 15th, offering resources for coping with social media pressure as well as a vast range of other supports.
Visit www.bodywhys.ie, call 01 2107906 or email alex@bodywhys.ie
Words by Róisín Cullen